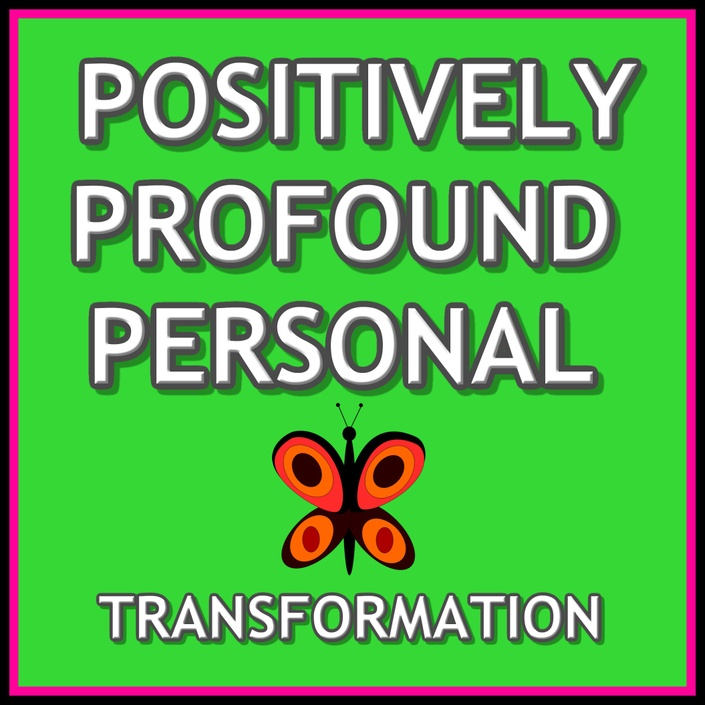 Positively Profound Personal Transformation
The Secret to Meaningfully Transforming Yourself After Narcissistic Abuse
Are you ready to:

Rediscover who you are and start living again

Choose your own path and release the negative, toxic energy and ideas of your abuser

Take your new life to a whole new level
Click below to enroll in this life-changing course and start creating profound personal transformation right now!

Or keep reading below to find out how we look forward to helping you...
If You've Ever Struggled With Figuring Out What to Do Next After the End of a Toxic Relationship, You're Not Alone!
If you're anything like me, you've struggled with:
Feeling not good enough or like you can't do anything alone


Feeling scared, stuck and unable to move forward

Feeling broken, damaged and not good enough
But my friend: YOU CAN DO THIS! Here's help.
There's no need to struggle anymore.
In this course, I'm going to show you exactly how you can create profound personal transformation in your life, even if you have no idea where to start and you think you're not capable of doing it.
But why should you listen to me? Who am I to teach anyone about personal transformation?
My name is Angie Atkinson, and I'm a survivor of narcissistic abuse myself. I understand how you feel, because I've felt just like that. And, with the tools and techniques I'm going to teach you in this course, I have created exactly the life I want for myself, one step at a time. I want to give you the same amazing experience!
So what kinds of personal transformations have I experienced in my own life?
A LOT! But just to name a few of the more significant transformations I've created in my life after surviving narcissistic abuse:
I lost 100 pounds without surgery and without starving myself to death or excessive exercise.

I healed my insecurities and became the person I have always wanted to be.

I found and married the love of my life.

I went from living in poverty to creating my own six-figure income.

So what personal transformations do you want to create in YOUR life? And what is holding you back?
Introducing Profound Personal Transformation for Narcissistic Abuse Survivors!
How This Course Will Change Your Life and Empower Your Profound Personal Transformation:
You will learn the truth and the secrets of profound personal transformation, specifically for designed by (and for) narcissistic abuse survivors.
You will learn the power of letting go - and how to do it in ways that actually work!
How to create and visualize your profound personal transformation - and how to do it successfully.
How to be utterly fearless in your transformation and how to do it afraid if necessary.
How to create and implement functional, better habits that actually work for people with CPTSD
How and where to get free help to take your personal transformation to the next level
How to beat your addiction to the narcissist and anything else that crept into your life during the abuse
How and why you should move your body with love
How you can change your life in big, profound ways just by doing what you love!