Struggling to become more productive?
Get Organized by Tracking Your Daily Priorities & Tasks
Start by Downloading the Printable QueenBeeing
"Bee-ing Productive" Planner Now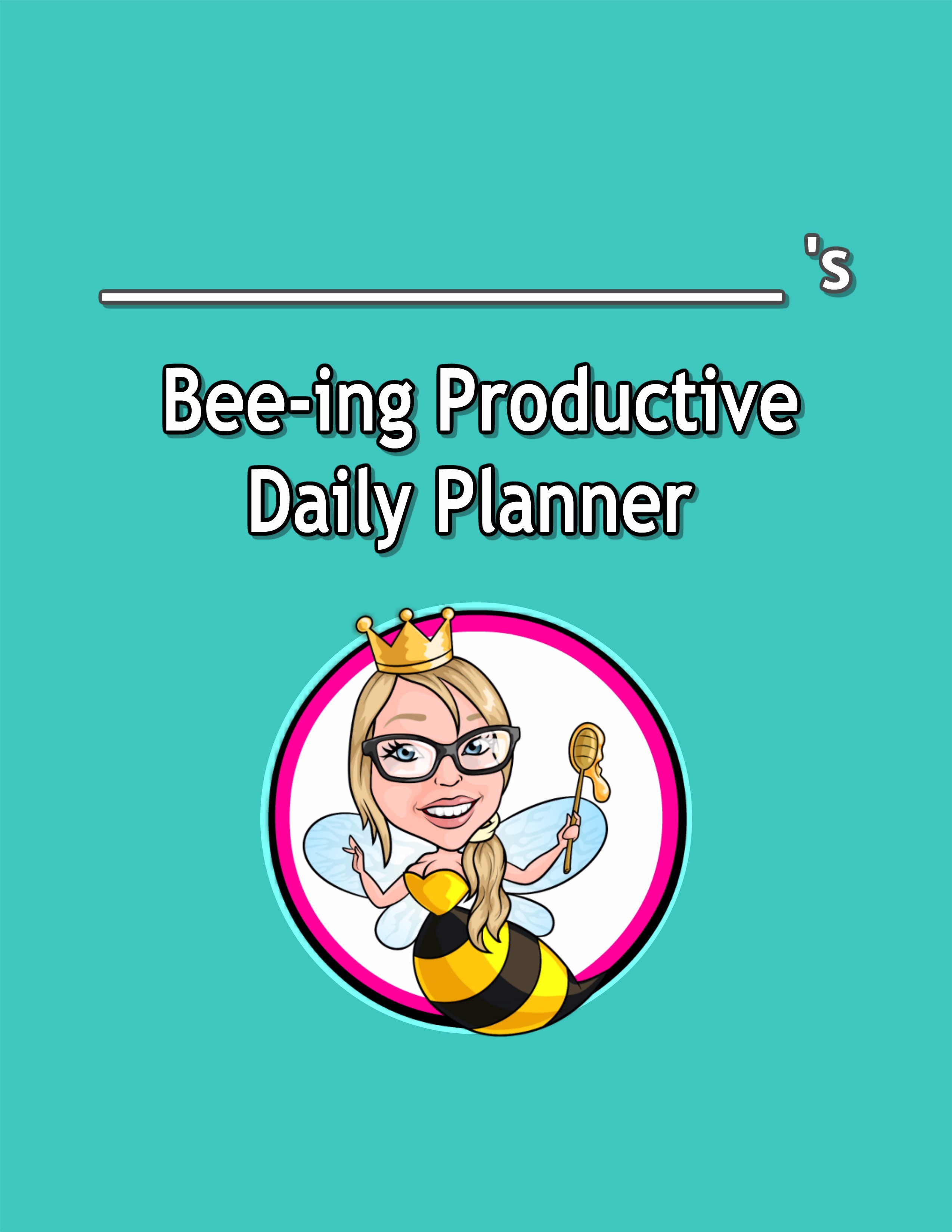 Dear Productivity Seeker,
If you're an empath, you might also find yourself becoming easily distracted by everyday happenings as you attempt to make things happen in your life!
In today's fast paced world, it can be easy to lose sight of our priorities. Often times it can be a struggle just to stay on top of our day-to-day tasks.
For many of us, all the distractions make it feel like there is just no time left to work on things that will move us toward our goals and aspirations.
This can be disheartening, but all it really takes is a little organization and planning to get us where we want to be.

Easier said than done, right?
But now, there's a new way! Whether you struggle with issues like ADHD or C-PTSD, or you just feel like you can't quite get organized, this daily planner was designed for you. Inside, you'll find 365 pages of empath-specific daily planners (enough for a whole year), specifically designed to help you discover, understand and overcome your scatteredness and begin to take control of your life - using proven tactics that work for people like you.
If you make the effort, this planner will WORK for you! And, you can use it to figure out exactly what you want and how to make things happen, day by day, and you'll find yourself being more productive than you ever thought possible.
Sign up now to receive the Bee-ing Productive Planner and get yourself ready for more productive days ahead.
Here's what you'll get in the planner:

An inspirational quote to get you motivated each and every month

Space to document your daily priorities, schedule and tasks to keep you on track

A section for you to enter your daily reminders or anything of importance on each day
PLUS:
In addition to your printable planner, you'll get the following bonuses when you buy today:

The Productivity Audiobook - Download to your favorite device and listen at your convenience!

Productivity Library - A series of articles and downloadable reports to help you increase your own productivity in simple ways!

The Bee-ing Productive eBook - Download and read at your convenience - even print out the PDF if you like!
Claim Your Bee-Productive Planner & Your Bonuses Now!
Grab this deal today to instantly receive your printable planner right away.