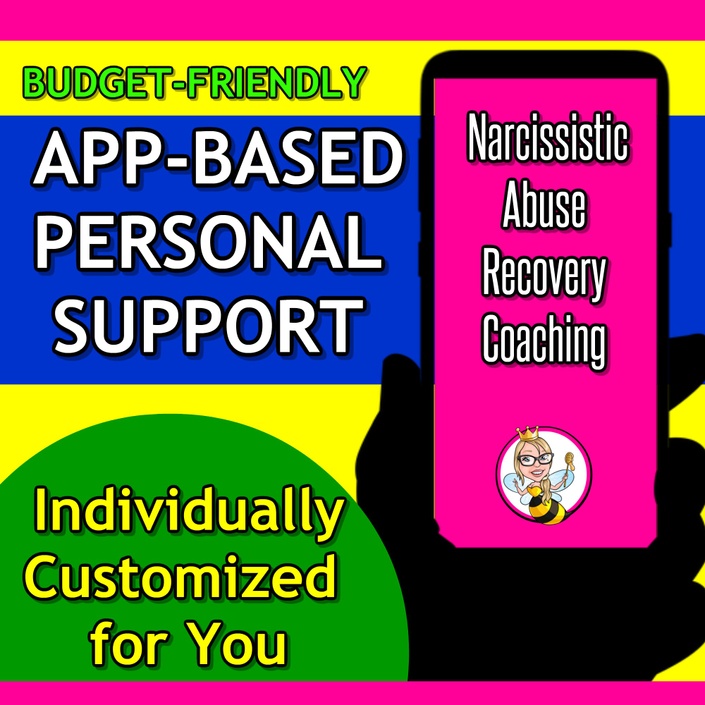 Narcissistic Abuse Recovery Coaching via App
A Budget-Friendly Way to Get Narcissistic Abuse Recovery Coaching with Angie Atkinson Through an App on Your Phone
What if I told you that you could carry a narcissistic abuse recovery coach around in your pocket and find comfort and support whenever you need it?
What if I told you there really is "an app for that?"
Introducing a Brand New Way to Recover From Toxic Relationships
Completely Personalized to Address Your Individual Situation and Healing & Recovery Needs
This course is closed for enrollment.
This innovative, low-cost narcissistic abuse recovery coaching program can be used independently or in conjunction with one-on-one or group coaching.
Through your monthly membership in this program, you'll be able to recover with certified life coach Angie Atkinson's help on YOUR time through an app you can install on your iPhone or Android.
How Does It Work?
Once you sign up, you'll receive a request to complete a quick intake form that will explain your personal situation to Angie so she can start building your custom coaching program and activities.
Within about 24 hours, you'll get an email inviting you to download the app, and once you login with the information provided you, you will have instant access to your personalized recovery experience.
You will receive a personalized program designed by Angie just for you, based on your personal situation and your individual recovery needs.
As you go through the exercises and coaching activities Angie sends you, she'll be able to keep an eye on your progress and will check in with you each month to see how you're doing. This will give her the opportunity to design the following month's program for you.
The app Angie uses is amazing - it features a guided journal, assignments, inspirations, personal feedback from Angie and much more.
If you're doing one-on-one or group coaching, you will also be able to stay in touch with Angie between sessions with the app.
Either way, it'll be an excellent way for you to stay strong and keep working on your narcissistic abuse recovery - and in fact, your whole life! Plus, Angie will send you personalized help in the form of messages, meditations, tips, tools and coaching assignments. You'll also get reminders and nudges to take care of yourself - because Angie understands that as an empath, you might forget to do that sometimes. And because it's so important to your well-being and healing.
How does that sound to you?
Are you ready to start changing your life?
This course is closed for enrollment.
Your Instructor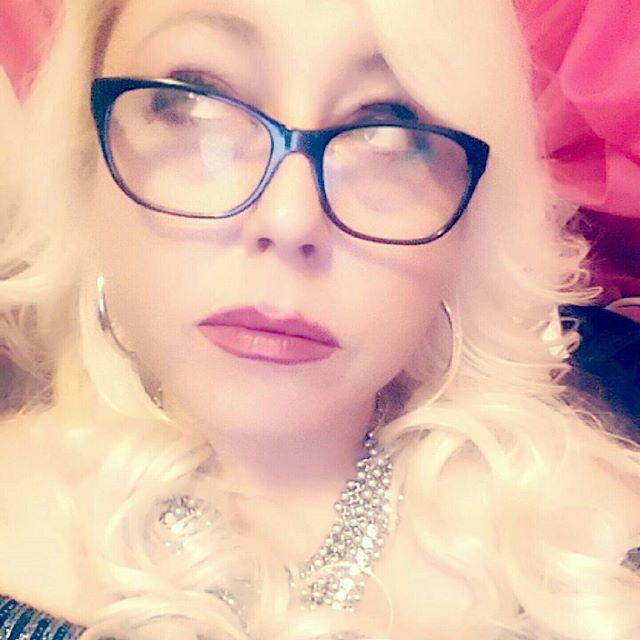 Angie Atkinson is a Certified Life Coach, author and lifelong journalist.

A recognized expert on narcissism and narcissistic personality disorder who has studied and written extensively on narcissistic relationships, Atkinson has survived toxic relationships of her own.
Atkinson's DUO Method has helped thousands of narcissistic abuse survivors to begin to thrive and take back their power.

Her mission is to help those who have experienced the emotional and mental devastation that comes with narcissistic abuse in these incredibly toxic relationships to (re)discover their true selves, stop the gaslighting and manipulation and move forward into their genuine desires - into a life that is exactly what they choose for themselves.
Learn more at QueenBeeing, read Atkinson's books or check out her narcissistic abuse recovery channel.
Course Curriculum
Welcome! Start Here.
Available in days
days after you enroll
This is a monthly membership and you are under no contract or obligation to continue. While monthly payments are non-refundable, you may cancel at anytime.
This course is closed for enrollment.