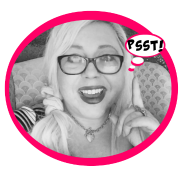 Psst...Did you know that you can get all of LMA's business courses for one low monthly price? It's true! Just join our Mastermind program for $99 per month!

See Business Courses
The Life Makeover Academy is all about making every aspect of your life better. We believe that one of the best ways you can change your life in a good way is by following your passion. Even better - following your passion AND making money while you're at it. And the best way, in our opinion, is to make it your primary source of income.

That's why our biz & creative programs are designed to help you overcome obstacles in your life such as financial struggles, a bad relationship or even just dissatisfaction with your current job.
These courses will teach you how to ethically start and grow your own work-at-home business so you can become blessedly independent WHILE following your very own passion - not to mention that you'll earn your own freedom in the process.

Don't know what kind of business you want to start? We'll cover that too.
See Business Courses